Country of Origin: Indonesia
Distillation method: Steam
Ylang Ylang essential oil is extracted from the fresh flowers of the native Indonesian Cananga odorata tree. Ylang Ylang means "flower of flowers" and has been used for centuries across tropical areas of Asia including the Philippines, Indonesia and the Polynesian Islands. The flowers were and are still traditionally used in Indonesia to decorate the bed of newly married couples on their wedding night due to their uplifting and aphrodisiac qualities.
Ylang Ylang is renowned for its mood enhancing, sedative, antidepressant, beautifying and aphrodisiac properties. It is beneficial for the immune system, cardiovascular system and endocrine system, relaxing the body while liberating the mind of negative emotions.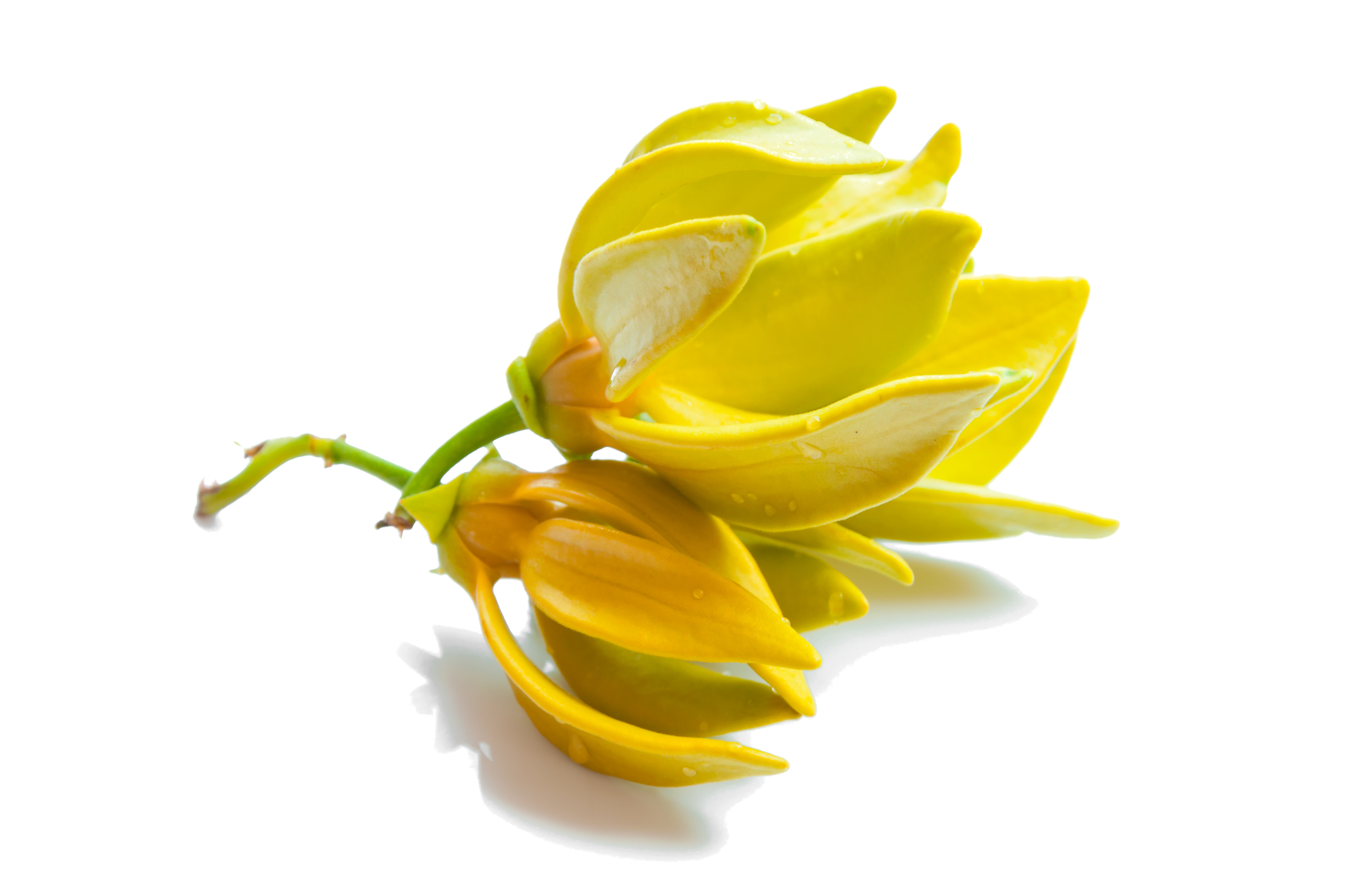 ---
When inhaled, Ylang Ylang is known to have a positive effect on the mood due to its ability to act on the olfactory system in the brain. Ylang Ylang essential oil can help promote feelings of joy and ease while releasing negative emotions, promoting a calm and peaceful atmosphere in the home when diffused. You can also add a few drops to your bath or mix with a carrier oil and apply to your wrists and neck to increase energy, fight fatigue and promote a positive mood.
---
Ylang Ylang essential oil is a mild sedative and is great to calm the nervous system, promote relaxation and fight anxiety. It lowers the body's stress response by reducing heart rate and blood pressure. If you are feeling overwhelmed, exhausted or stressed, try diffusing a few drops of ylang ylang essential oil in your home or bedroom to help relax and unwind. You can also mix a couple drops with a carrier oil and massage into your neck and wrists to help soothe any nervous tensions.
---
Due to its antiseptic, antibacterial, anti-inflammatory and anti-seborrheic properties, Ylang Ylang essential oil is effective in improving the appearance of the skin, clearing pimples and help treat various skin conditions. Mix with coconut oil or jojoba oil and apply to face and neck daily. You can also add a few drops to your body wash to naturally nourish the skin on your body. Ylang Ylang essential oil is also known to improve the appearance of hair, improving thickness and lustre. Massage a few drops of Ylang Ylang essential oil with coconut oil into the scalp and rinse.
---
Praised for its sweet and pleasing scent, the essential oil extracted from the beautiful yellow flowers of the Ylang Ylang tree can help improve libido and enhance romance in the bedroom thanks to its powerful relaxing and soothing qualities. Ylang Ylang essential oil can be beneficial for those who experience stress due to workload, depression or life circumstances. To reap the benefits of Ylang Ylang essential oil, try adding a few drops to your diffuser, in the bath, or mix with a carrier oil and apply to your neck and wrists. You can even place a few drops on your bed sheets before jumping into bed.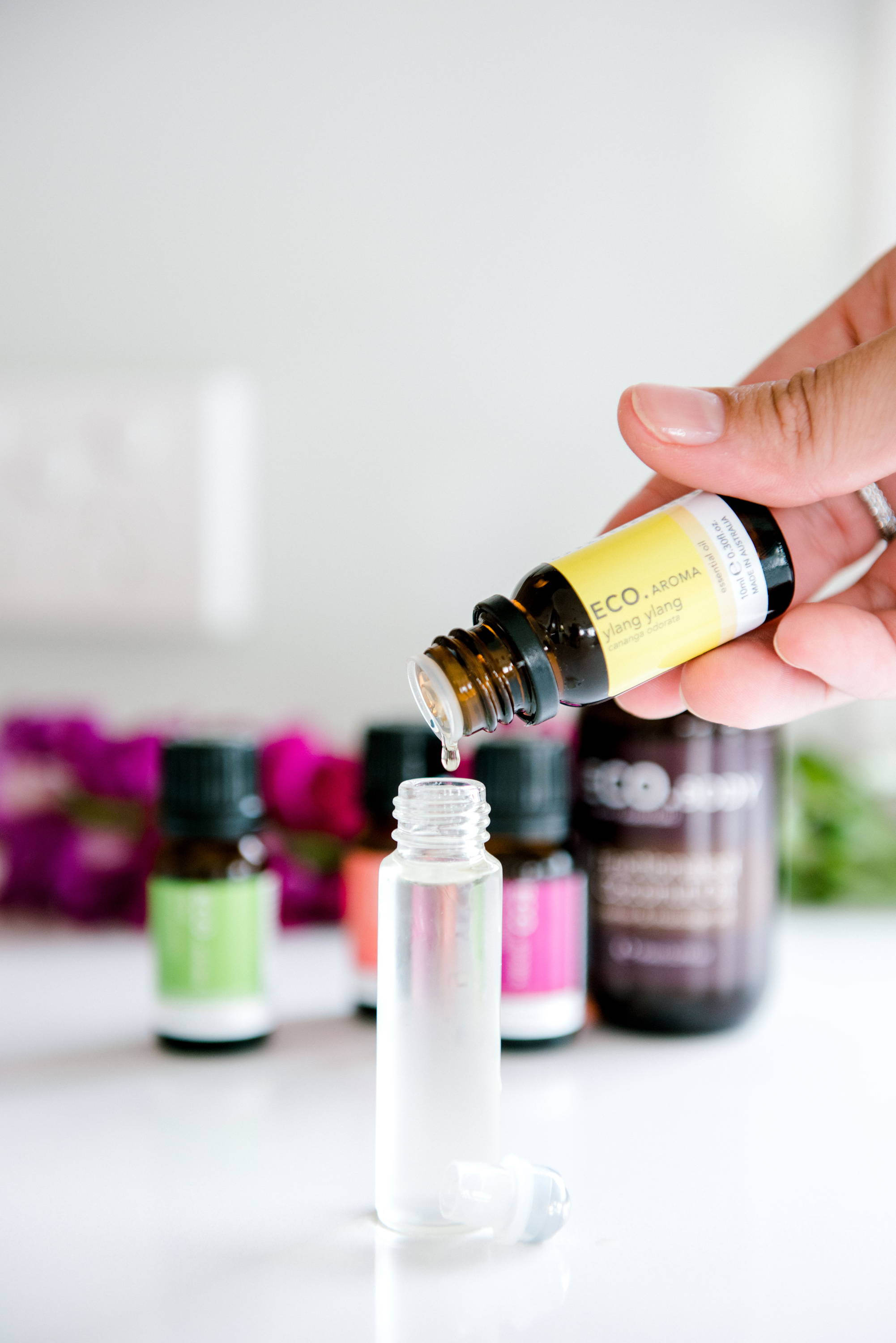 ---
Known to improve circulation and reduce blood pressure, Ylang Ylang essential oil is effective in supporting the cardiovascular system. The sedative qualities of Ylang Ylang can help regulate heart rate and calm the nervous system. To use, simply mix 1 drop of essential oil with a carrier oil and massage over the heart for relief.
---
"This is floral and romantic. I use in diffuser and have been adding to body moisturizer for scent and moisturizing. Skin is left feeling soft and the fragrance lasts the day."
C K. New Zealand
Author: Georgia Doherty
Marketing Assistant
Georgia is the Marketing Assistant at ECO. Modern Essentials. Georgia oversees the company's social media platforms, helps coordinate brand collaborations, creates content + DIY recipes and manages ECO.'s affiliate program. She is a qualified Beauty Therapist with extensive Dermal Therapy qualifications and a Diploma in Training Design & Development. Georgia is passionate about leading a happy & healthy life and helping educate those around her.