Makeup Remover Kit
Description

Kinder makeup removal.

Achieve a gentle and effective makeup removal routine featuring all-natural and eco-friendly products. Our Makeup Remover Kit includes a Dr Bronner's Unscented Castile Soap Bar, Konjac Sponge, and Reusable Makeup Remover Pads. Perfect for anyone looking for a natural, gentle, and sustainable way to remove their makeup. Whether you have sensitive skin, are conscious of the environment, or simply want to make a positive impact on your daily routine, this kit is perfect for you.

Includes:
- Dr Bronner's Unscented Castile Soap Bar, Konjac Sponge & Reusable Makeup Remover Pads.
Benefits

Gentle makeup removal.

Great for all skin types.

Save when you buy in a bundle.

Natural, eco-friendly, reusable.
How to use Makeup Remover Kit

Lather the bar soap with damp hands and massage into skin. For the eyes, use with caution by applying foamed soap onto makeup removal pads and massaging gently.



Konjac Sponge:
Step 1: Soak Turmeric Konjac Sponge in water and watch it slowly expand to its shape. This sponge is gently freeze-dried straight after being manufactured to preserve its healing benefits.


Step 2: Squeeze out excess water and cleanse/exfoliate by gently using a circular motion all over your face, rinse and repeat as many times as necessary. Once complete rinse with water and hang to dry.

Ingredients

Konjac Sponge: 100% Konjac root and turmeric.

Reusable Makeup Pads: 70% Bamboo, 30% Cotton

Dr Bronner's Castile Soap Bar Unscented: Organic Coconut Oil*, Organic Palm Oil*, Sodium Hydroxide**, Water, Organic Olive Oil*, Organic Hemp Oil, Organic Jojoba Oil, Sea Salt, Citric Acid, Tocopherol


*CERTIFIED FAIR TRADE INGREDIENTS
**None remains after saponifying oils into soap & glycerin.
Frequently asked questions

Are the Reusable Makeup Pads machine washable?
Yes! We recommend placing them inside a bra/undies bag to protect them through the wash.
Shipping information

Shipping Estimates
Standard shipping (4-7 business days)
Express Post (1-2 Business Days)

Orders placed before 12pm AEST Monday-Friday will be shipped same day, orders placed after 12pm will be shipped the next business day.

100% Happiness Guarantee
Not happy? Simply return your products to us within 30 days and we will provide you a refund. Items damaged or faulty? We will arrange a free return and replacement or refund for you. If you have any further questions please don't hesitate to contact our team at enquiries@ecomodernessentials.com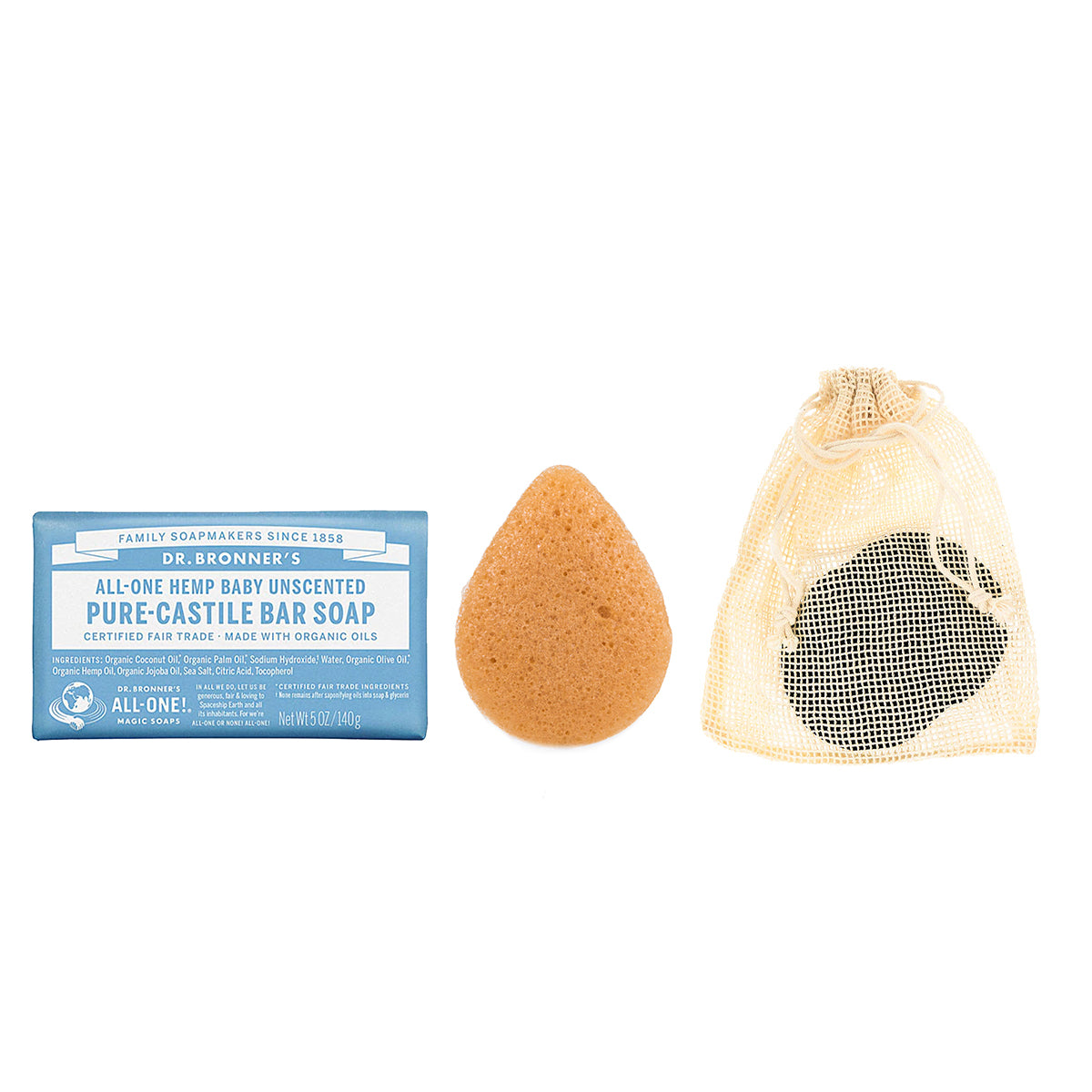 Eco modern essentials
Sustainability practices
We are committed to making a difference in the world by continually improving and adapting our practices in everything we do. Our ingredients are harvested from ethical sources, ensuring social and environmental integrity.
We aim to simplify and minimise our packaging using recycled materials and soy based inks. We strive to work with local suppliers and partners to reduce our carbon footprint and support the local economy. We hope that by inspiring more individuals to appreciate our natural resources, practicing self-care and taking steps to reduce their ecological footprint on this earth, it will help drive change in the world.
Subscribe and save with ECO.
ECO. Oil Club
ECO. Oil Club brings you the team's current favourite aromatherapy essentials every 2 months. Receive up to 5 essential oils including an exclusive blend.
ECO. Ritual Box
Subscribe to the ECO. Ritual Box & you will receive a new box every 3 months (this is 4 times per year).